June 11, 2018 by Pete Thomas
A white orca has been spotted by Russian researchers near the Commander Islands in the Bering Sea.
The extremely rare sighting was of a leucistic female orca that had not been documented in several years.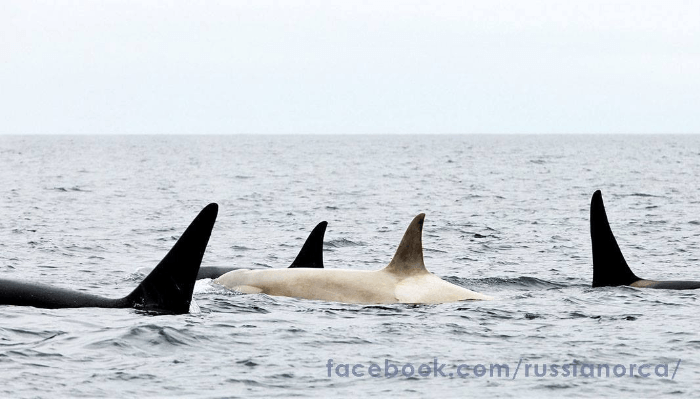 Russian Orcas, a research group, announced the sighting early Monday on Facebook:
"On the first day of our fieldwork in the Commander Islands, we encountered a large aggregation of several groups, including one with a white individual.
"Not the famous Iceberg this time, but the female CO210 also known as 'Mama Tanya' (named after the main photo ID researcher of our project Tatiana Ivkovich, who is also blonde).
"CO210 was encountered for the first time in 2009 and re-sighted several times in 2010, but then disappeared for a long time. We are happy to greet her again!"