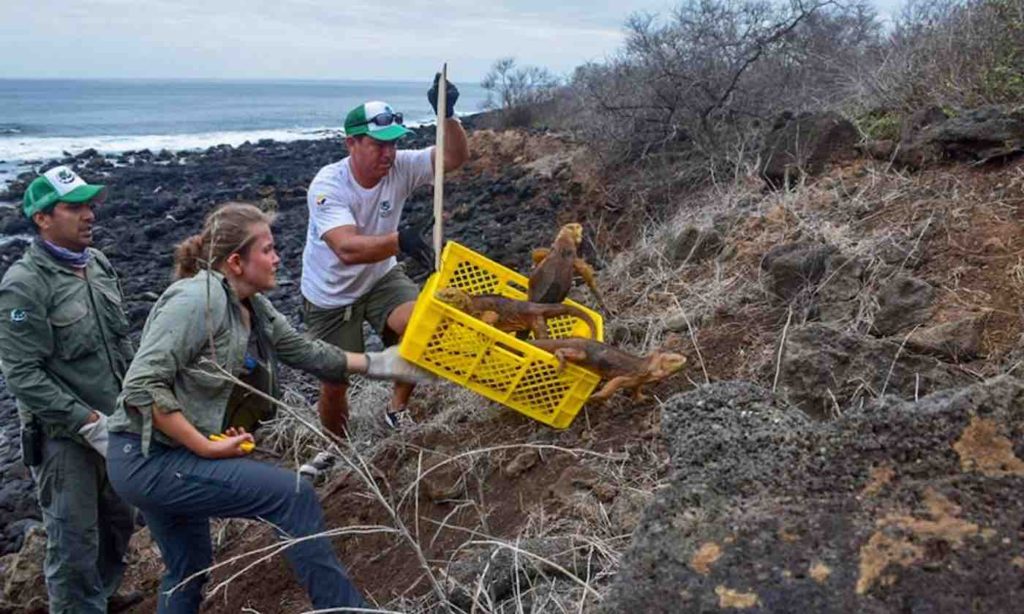 By McKinley Corbley for Good News Network.
It has been almost 200 years since land iguanas were seen on this region of the Galapagos Islands – but thanks to an intensive park restoration project, the reptile has just been reintroduced to its natural habitat once more.
The land iguana was wiped out from the park's Santiago Island due to invasive predators such as feral pigs, rats, and dogs preying on their eggs.
Due to careful conservation measures and the removal of these invasive species, however, ecologists successfully managed to transfer 1,436 iguanas from another region of the park to Santiago Island this week.
"The presence of living land iguanas on Santiago Island was reported for the last time in 1835, during the visit that Charles Darwin made to the northeast of the island," said the Galapagos National Park Facebook page. "Almost two centuries later, this ecosystem will once again have this species through this restoration initiative."