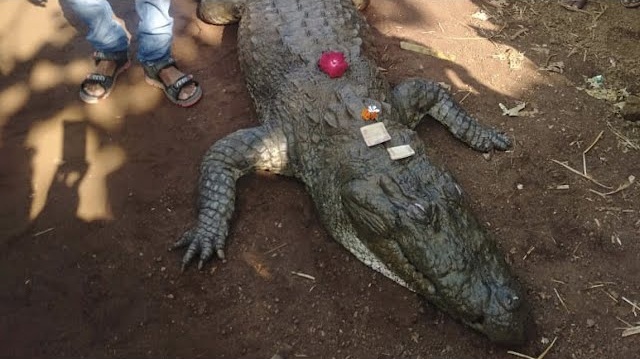 By McKinley Corbley for Good News Network.
Though most people might be afraid of a giant crocodile, this particular reptile has always been considered a beloved part of his village. So when he finally passed away of natural causes earlier this week at the age of 130, the village gave him a funeral fit for a king.
The ancient crocodile, named Gangaram, had grown to be almost 10 feet long (3 meters) at the time of his passing. Despite his intimidating size, the Indian residents of the Bawamohatra village in Chhattisgarh adored the scaly giant.
"Even the kids of the village could swim around him and Gangaram had never harmed or attacked anyone," one of the villagers told Hindustan Times. "Gangaram was not a crocodile, but a friend and a divine creature."